The Month of Love - We're getting Tougher-er on Hilux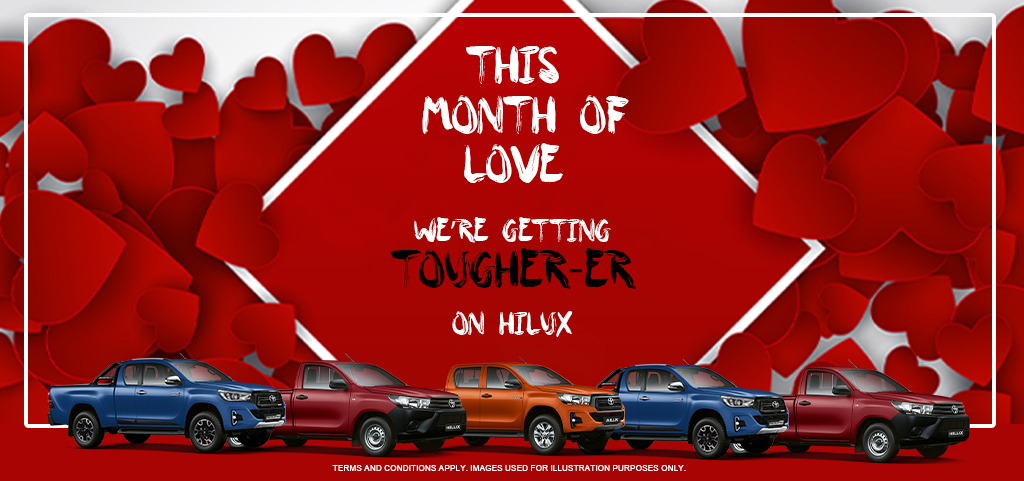 Halfway Toyota Fourways getting Tougher-er on HILUX
Those who are ready to take on the challenge of life with hard work and dedication; these offers are made for you.
Looking for a solid workhorse, we've got it.
Need some extra room to take on those challenges; we've got it.
Looking for a companion for the toughest terrain; we've got it.
It's tough from every angle, leave an impression and contact Halfway Toyota Fourways today to book your test drive!
Terms and conditions apply. Images used for illustration purposes only. Exclusive to Halfway Toyota Fourways. Offer valid until 29th February or while stocks last.